From Mine to Shelf: We're Expanding Our Ingredients to Joint Health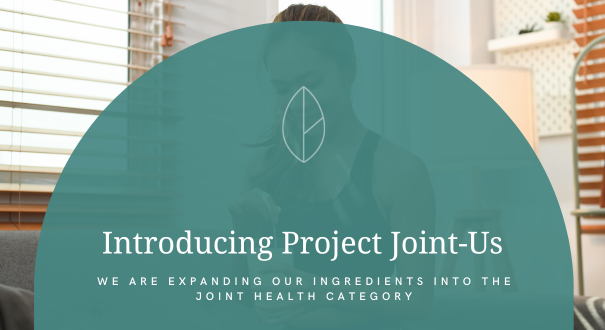 This year, Nuherbs is preparing to launch an innovative joint health ingredient supported by over a dozen scientific studies, including safety, efficacy, and bio-accessibility/bioavailability, including possibly the largest proprietary ingredient study completed with a North American population. As the industry better understands the needs of our active-aging customers, ingredients such as this can ease concerns for those Weekend Warriors, CrossFit enthusiasts, professional athletes and anyone simply looking to age gracefully by supporting their joint health through supplementation and physical activity.
The 2023 Nutrition Business Journal (NBJ) Condition Specific Report calls out the need for a new ingredient in this joint health category:
"Bringing new consumers into the market will be crucial for a sagging condition category like Joint Health, but we'd contend that finding a new ingredient or formulation is more important at this point. It's an easy assumption that many consumers have walked away from supplements for joint health because they were not finding the relief they wanted. Innovation and efficacy are what could bring them back."
Project Joint-US introduces a naturally occurring hydrothermal mineral complex from the Sierra Nevada Mountains that has been shown to help support a healthy inflammatory response, chelate heavy metals and improve physical function. It was first discovered by a gold prospector over thirty years ago who found something more valuable than gold – the natural gift of health. Drawing on a long-recorded history of earth sourced minerals for medicinal purposes, the gold explorer and an acquaintance secured the mineral rights that are now with our supplier. So, just like our Nuherbs "From Field to Shelf" promise, we now bring you "Mine to Shelf" transparency!
After multiple scientific studies and years of research with positive results, this fast-acting ingredient will be available in 2024. Nuherbs is now preparing to bring this mineral powder format to the US market as a stand-alone ingredient, and… so much more! Its physical properties make it resistant to heat, so there are no degradation issues when it is utilized in baked goods, such as bars, brownies, cookies, chips, muffins, and pet treats, etc. It can be utilized in capsule and tablet form plus multiple finished product formats, allowing you to support joint health, sport and detox claims, while keeping the sensorial appeal of your finished good.