From Boxes to Benches: Herbalist and Alchemist's Commitment to Sustainability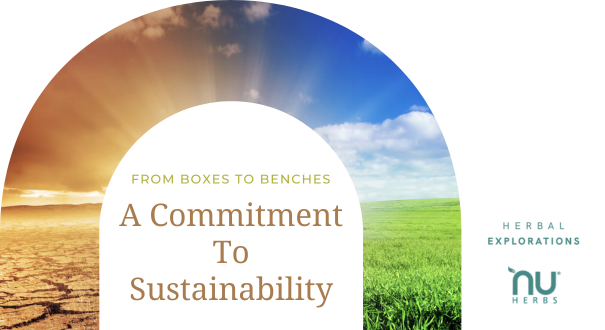 Beth Lambert, CEO of Herbalist and Alchemist, shares their experience and top learnings from the recent move of their business, highlighting their commitment to sustainability throughout the process.
She discusses how they recycled moving materials and repurposed them into park benches, showcasing their everyday practices aligned with their environmental values. Beth emphasizes the importance of core values and goals beyond B Corp certification and how it helps set objectives but should only drive part of the sustainability journey.
Wilson and Beth also touch upon the significance of supporting the next generation in farming and exploring new sustainability initiatives at Herbalist and Alchemist. The conversation concludes with recognizing young farmers' challenges and the need to empower and support them in the industry.
1:26: Herbalist & Alchemist's facility move with green intentions
5:07: Being driven for the right reasons, not just for certification
8:54: The power of partnerships and B Corp certification
11:39: Back to basics with climate, soil health, and the power of good stewardship
15:23: Empowering the next generation of farmers to sustain the agriculture business
17:06: Inflation and rising costs of land make challenges for young farmers
If you want to learn more, subscribe to our podcast on iHeart Radio | iTunes | Spotify | Audible | Amazon. If you're a practitioner, you can create an account on Nuherbs to shop our herbs and botanicals on our website.
---