Our Bulk Herbs
Our Bulk Herbs
Nuherbs® was born out of the effort to find herbs of the highest quality for our family's herbal pharmacy and retail store. Throughout our three decades in business, our concern has always been to safeguard the health of our customers by providing the safest, purest, and most effective herbal products. We believe in a sustainable health and wellness practice for our community and our planet's ecosystem. We take great pride in our responsibilities as caretakers of traditional Chinese herbs. Our practices include:
Geo-authentic herbs – herbs sourced from their indigenous regions to ensure that they are grown in the right climate for maximum potency.

Proper identification and processing of herbs to yield the safest and highest quality herbs.

Proper handling and storage practices to protect the purity of our products.
Although we are working towards unifying our bulk herb lines, the small demand for some of the herbs leaves us with a challenging task. To learn more about the differences in our bulk herbs lines, see the comparison chart below. Keeping the differences of your budget in mind, we offer three product lines: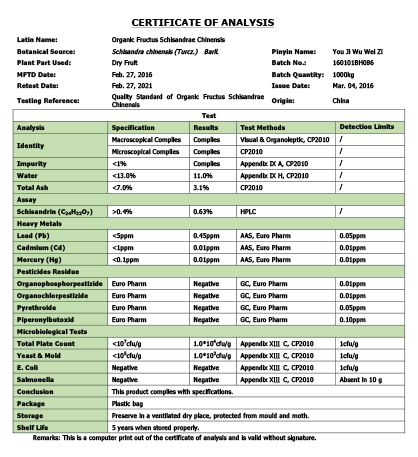 | | Nuherbs Herbs | Nuherbs Lab Tested | Nuherbs Organic |
| --- | --- | --- | --- |
| | | | |
| | | | |
| Macroscopic Inspection by Master Herbalist | | | |
| Microscopically Verified | | | |
| Herbal Identity Verified by Chemical Assay | | | |
| Traditionally Processed to Maximize Potency & Safety | | | |
| Processed at cGMP Factories | | | |
| Batch Inspection to Ensure Quality & Safety | | | |
| No Preservatives Added | | | |
| Certified Organic | | | |
| | | | |