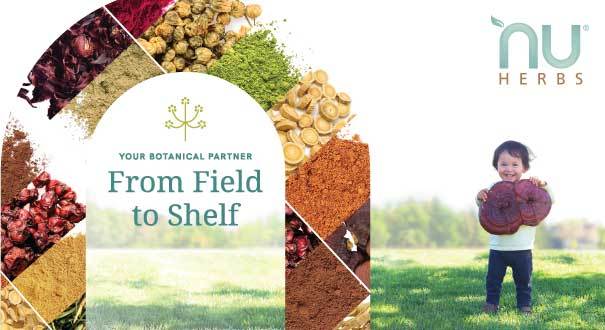 SupplySide West and the #SSWexpo is less than two weeks away. This year, Nuherbs has exciting news to share at the show. Why? Because we've increased our offers and capabilities, as well expanded the ingredients we can source on your behalf.
Panel Discussion: Supply chain strain causes business interruption
On Friday, November 04, 2022, from 9:00 AM - 12:00 PM, join Wilson Lau and other industry leaders for a discussion on how supply chain strain continues to cause business interruption. Panelists also include, among others:
🌱 Melissa Mack, Vice President of Operations at Pharmore Ingredients Inc.
🌱 Pat Schneider, Healthy Bizz , CEO/COO - Consumer Health Products
🌱 Heather Duncan Fairman, Regulatory Affairs, Compliance & FSMA Consultant
🌱 Jim Emme, CEO, NOW Health Group
🌱 Brea Viratos, Chief Executive Officer at Columbia Nutritional, LLC
Register today: https://west.supplysideshow.com/en/Events_and_Education/session-details.html?SessionID=344
Learn About our Bespoke Extracts Program
We launched our bespoke extracts program in 2018 and continue to find innovative solutions to meet our client's needs. We can help you source and secure a wide variety of ingredients to support your product development, and deliver them in ultra-customized forms. We aren't inventing novel ingredients, we are transforming ingredients so they are fit for purpose. If an ingredient your company is working with won't go into solution, we can help you resolve those challenges while meeting any prerequisite you may have such as organic, traceable, ethically sourced, and sustainably harvested.
How We Can Help You with Supply Chain Management
We know that supply chain management, warehousing, and logistics can be challenging. When you place a blanket order with us, we can warehouse and coordinate delivery of your materials when you need it. Here's an example:
You place an order with Nuherbs.
We work with growers and wild collectors to set up projects on your behalf.
We ensure it gets processed properly, so that it meets your standards.
We act as importer of record of US customers (FSVP).
We can either deliver them directly to your door or warehouse material at our facility.
You can draw upon your ingredients based on a schedule that fits your needs.
Expanding Functional Foods and Beverages into New Product Formats
We recently launched two innovative finished products that showcase Nuherbs extraordinary capabilities under the NuTraditions brand: Hello Dreams Sleep Strips, which contain both melatonin and an effective blend of TCM herbs in a very small footprint; and Good Morning Sunshine Coffee, recyclable pods containing fair trade coffee infused with a consistent, proper amount of organic red ginseng and other adaptogenic herbs. See how we can help you expand your products into other formats and delivery methods as consumer demand for alternative delivery forms continues to grow.
Stop By Our Booth (#7228) or book an appointment with us to discuss your ingredient needs. :: Book Your Appointment ::