Update from the VPs Desk: My Latest Quality-Control Field Visit in China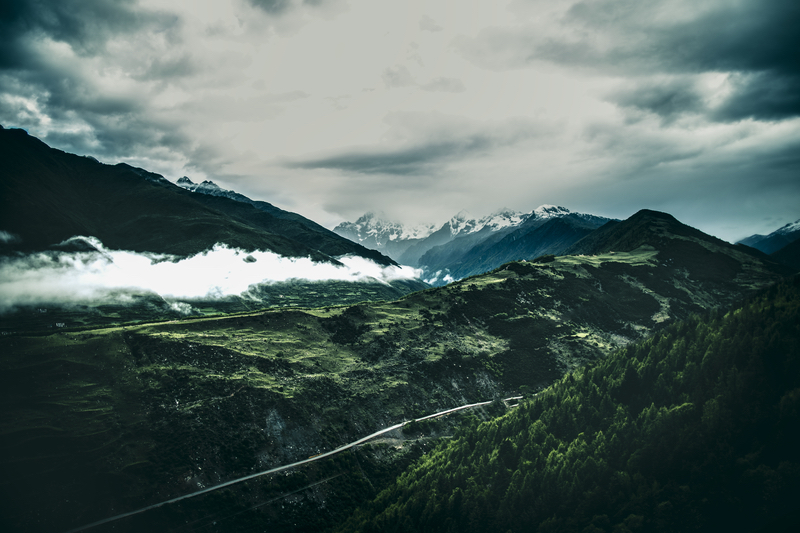 As a part of Nuherbs´ dedication to the quality of our products, it is my duty and pleasure to travel throughout China to visit our factories and our associate herb farms, as well as explore new prospective sources of geo-authentic herbs. My travels span from Southern China to the Tibetan plateau. Throughout these excursions, I have had the opportunity to witness not only the strict quality control procedures of our manufacturers and beautiful herbs. On my most recent visit I also got to experience some of the wonderful changes that are taking place in China.
I am happy to report that all of our production facilities, in addition to complying with US cGMPs (current Good Manufacturing Practices), have at least one additional internationally recognized good manufacturing certification. The facility in which our Nuherbs Lab Tested Herbs are processed is one of the few herb factories in China that is PIC/S (Pharmaceutical Inspection Cooperation/Scheme) GMP certified. Our teapills are manufactured in a facility that is Australian TGA (Therapeutic Good Administration) certified. The list goes on and on, but these are just some examples to demonstrate our commitment to stringent quality control in order to ensure the highest quality of our products.
In between touring the different factories, I spent time visiting some of the herb farms from which we source raw material. One of my favorite places that I visited on this trip was the Tibetan plateau. The water and air there was so clean and refreshing. With such an environment, it´s no wonder that the magnificence of the herbs never ceases to amaze me. I am fascinated by how they look when they are growing, which is very different and often unrecognizable from the form that we provide to our customers. One of the plants I saw growing was Chuan Bei Mu, which I discovered, yields just one piece of Chuan Bei Mu herb that we use.
Through my conversations with farmers and factory workers, I also learned that the cost of living in China is increasing rapidly. In response to this inflation, the government and the workers are demanding that the employers pay their employees more. Within the last year, their minimum wage has increased over 70%. This domestic change has greatly impacted the cost of exported goods from China, particularly herbal products, which are labor intensive to produce.
Accompanied with the wage increase is the flow of information into China. This raises the Chinese awareness of the needs and expectations of the international community, which they aim to meet or exceed. For Nuherbs products, this means better processing techniques and fewer chemicals used in farming practices. As a matter of fact, some farms are even certified NOP Organic. However, achieving or exceeding these high standards increases the cost of the products. For example, if the practice of drying herbs by natural sunlight has been replaced with the use of drying ovens, the cost of the electricity used in running that oven will be reflected in the price of the herb as well. All in all, these improvements come at a cost to the consumer.
Due to various factors such as cost of labor, value of currency, and better processing and farming techniques, the cost of Chinese herbs are on the rise and the higher prices are here to stay.