TCM Journeys: An Interview with Aimee Raupp, L.Ac.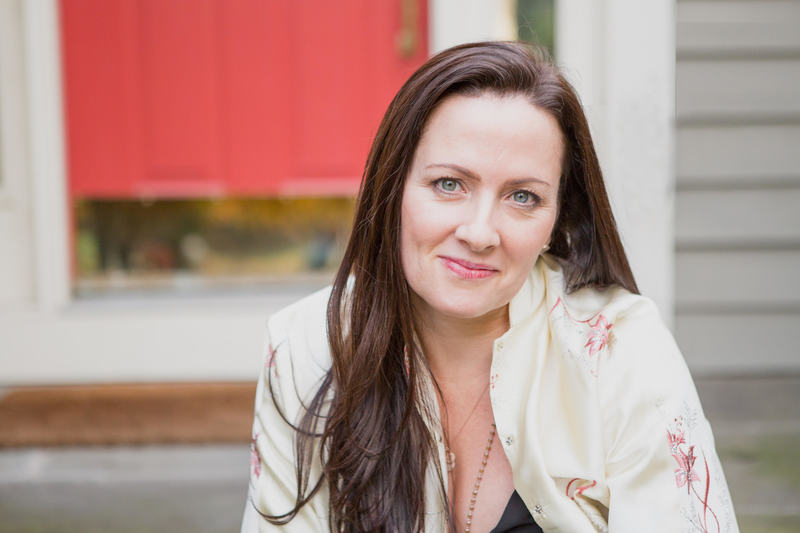 Aimee E. Raupp is a New York state and NCCAOM licensed acupuncturist and Chinese herbologist. Her practice focuses on emotional and psychological disorders, reproductive health, fertility enhancement and gynecology, gastrointestinal disorders and facial rejuvenation. Aimee received a Bachelor´s degree in biology from Rutgers University and later studied neuroscience at the University of California in San Diego where she also worked as a research scientist. She received her Master´s of Science in Traditional Oriental Medicine from the Pacific College of Oriental Medicine in San Diego, California. Her first book, Chill Out and Get Healthy, published by NAL, a division of Penguin Group, was released August 2009. She has appeared as an expert on ABC´s "The View", Fox 5´s "Good Day New York", Martha Stewart´s Whole Living radio, Glamour.com and VitalJuiceDaily.com. Aimee is currently in private practice in both Manhattan and Nyack, NY. For more information, please check out her website, AimeeRaupp.com.
Why did you become involved with Traditional Chinese Medicine?
Basically, I discovered TCM while I was pursuing higher education in western medicine. I was working on a graduate degree in neuroscience and through some of the doctors and scientists I was working with, I was introduced to TCM. I was at UCSD researching Alzheimer´s disease and was becoming increasingly frustrated with the microscopic approach that western science takes towards understanding a disease. My mentor–the scientist whose lab I was working in–was fascinated by TCM and really urged me to pursue higher education in a medicine where my level of "compassion" would not be stifled. He also introduced me to Ted Kaptchuks, The Web That Has No Weaver. And the rest is history...
What is in your cupboard/medicine cabinet?
In no specific order... ginger, garlic, cayenne pepper, lemon, fennel, dandelion root tea, raw honey, curing pills, acupuncture needles, loose gold moxa, peppermint tea, licorice, yin qiao san, ba zheng san, gan mao ling, superior sore throat powder, probiotics, spirulina, chorella and cod liver oil.
What prompted you to write a book for the general population, specifically females?
Chill Out and Get Healthy was written out of sheer concern and frustration. I began to see a pattern where young female patients–who were typically on an antidepressant and/or sleep medication–– were seeking treatment for "diseases" that didn´t need to exist. And, over and over again I saw how these extremely capable and educated women–who are the future mothers of America–were so entirely uneducated about their health. I felt, being a young woman myself, I could get a message out to them, in their language, to really encourage them to tune into their bodies, to practice prevention and to drive home the point that popping a pill isn´t always the answer.
What are your thoughts on the future of Traditional Chinese Medicine?
Generally, I feel optimistic. I do think that as a profession we need to gel. We need to protect our ability to treat patients as respectable and educated practitioners, to rally insurance companies to value our services and reimburse accordingly and we really, really need to work towards educating the general public on the differences between medical acupuncture and TCM. I also feel strongly that we need to move towards stricter regulations on who is qualified to prescribe Chinese herbs as well as the safety and source of our Chinese herbs.