Sustaining Long-Term Health of Herbal Products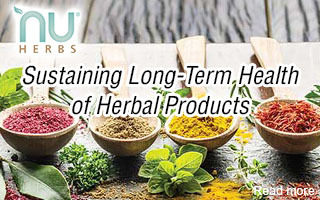 In order to ensure long-term success in the herbal products industry—and not just immediate profits—stakeholders need to take sustainability more seriously, according to Wilson Lau, vice president of Nuherbs.

Transparency, strong supplier vetting, and real investments in sustainability will continue to be critical in order to attempt to mitigate the widespread disruption climate change is inflicting on ecosystems around the world, including herb species.

Lau is the third generation of his family to lead Nuherbs, a Chinese herb ingredient company founded as a pharmacy in Oakland, California's Chinatown to provide Traditional Chinese Medicine (TCM) herbs to his grandmother Dr. Bing Yin Lee's patients.