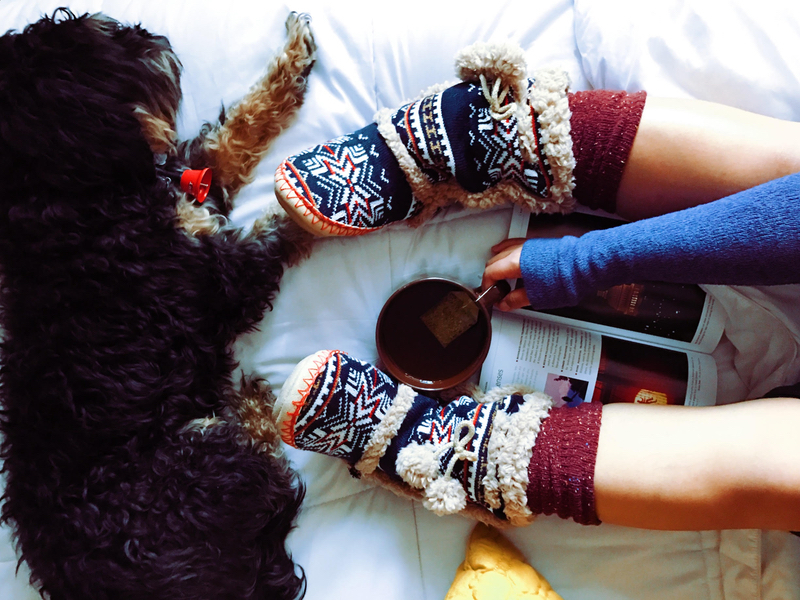 There are a variety of herbs and formulas (such as those in Dang Gui Four) that are seen as very important formulas for their ability to tonify and invigorate the Blood and regulate the Liver and circulation of Blood. Dang Gui Four is especially important for women in regulating menstruation. Meanwhile, Four Gentlemen serves the purpose as base Qi tonic. In this article we will address some exemplary formulas for addressing Yin and Yang.

Liu Wei Di Huang Wan translates as Six-Ingredient Pill with Rehmannia, also commonly known as Rehmannia Six. It is a well understood and studied formula that everyone should be familiar with to some degree. While Rehmannia Six is primarily a formula for tonifying Kidney and Liver Yin, it is also an important formula to understand for further study into Yang tonics, which we will discuss later. Because of common deficiencies that develop in men as well as serious athletes who exert a great deal, this can be used both as a tonic for those who are deficient as well as those who want to continue to build when there is no deficiency or to deter deficiency for those exerting themselves. Furthermore, we should have a fundamental magnifying glass on tonifying both Yin and Yang such that they keep each other properly in check.

The pure forms Yin and Yang are told to be stored in the Kidneys, which govern the bone, control the sexual organs and libido, provide for a healthy back and lower extremities, while sharing important links with the Spleen and Liver; these other organs govern our ability to maintain muscle and sinew, as well as the necessary items required to tonify those with Qi deficiency as well as tonify these aspects for serious athletic exertion. The Kidney is also described by some as our "internal battery" and the health of the Kidney is of high importance.

Clinically, Bensky and Gamble describe Rehmannia Six as being used often in clinical settings for soreness and weakness of the lower back, light-headedness, nocturnal emissions, night sweats (which is generally textbook Yin deficiency), and even dry and sore throat, wasting and thirsting, and toothache. Rehmannia Six is also useful for those who have an overactive sexual drive. Yin deficiency may remove from the capability of Yin to properly anchor the Yang, causing an eruption of heat, libido, and other types of over-activity. This over-activity can also deplete Yang over time, causing both Yin and Yang deficiency. Therefore, it will be important to address tonification of Yang as well. This formula can also be useful for intensive sport training that stresses the muscles and bones in the legs and back, and as a very important compliment to a Yang tonic. So, let's talk about the formula a little bit:

Shu Di Huang 24 g
Shan Zhu Yu 12 g
Shan Yao 12 g
Fu Ling 9 g
Mu Dan Pi 9 g
Ze Xie 9 g

The chief herb, Shu Di, is classified as a Blood tonic with its ability to nourish Kidney and Liver Yin as a secondary action. Coincidentally, Shu Di works very deeply on the Kidney and is a great Yin tonic. Here, Shu Di will help "recharge" the kidney essence and nourish Blood and Yin of both the Liver and Kidney. It is quite cloying through its heavy and damp nature and may cause stagnation by itself; we will address this later.

Shan Zhu Yu and Shan Yao are used in the formula to back up the actions of Shu Di. Shan Zhu Yu has a Kidney tonifying action which supports the functions of Shu Di; but it is also used here as an aid to the loss of Yin through its astringent properties which help to consolidate and reduce leakage. Because the Yin and essence may have been depleted, we want to astringe this substance to reduce further losses while also seeking to rebuild these substances within the body. From a long-term tonifying perspective, we may not have a significantly depleted Yin or essence currently, but in an effort to build and strengthen it, we seek to astringe so that it can continue to build. If it is being restrained, then it will build faster.

Shan Yao, primarily a Qi tonic, has some faculty to tonify Kidney Yin as well. Through this Qi tonifying action, we are addressing the Spleen, the primary transport of "materials" in the body to the Kidney. This technique being used here is often referred to as "stabilizing the Essence" and is a very eloquent solution that makes this particular formula interesting for analysis.
Fu Ling and Ze Xie are both herbs which help to maintain dryness in the Spleen. Many texts discuss transportation functions of the Spleen and certainly this is very important. However, we need not complicate it too much as these 2 herbs ultimately can be seen as having one simple function: prevent some of the cloying effects of the very damp and heavy Shu Di. Using these 2 herbs will keep dampness and heaviness from Shu Di from clogging up digestion and creating dampness elsewhere in the body, while allowing Shu Di to perform its job of building essence and nourishing Yin. To more strongly address dampness, Fu Ling Pi can be used in place of Fu Ling, which will more directly address the function of the Spleen.

Lastly, Ze Xie and Mu Dan Pi are energetically cooling herbs which seek to reduce fire, or heat within the body. Mu Dan Pi also provides some degree of circulatory action to aid in the de-cloying process of Shu Di. As a quick historical note, several acupuncturists I´ve spoken with over the years commented on how they used to pound Sha Ren into the flesh of Shu Di before decoction. The aromatic nature of Sha Ren counteracts the overly cloying effects of Shu Di and allows for good movement and reduced dampness. Both Sha Ren and Bai Dou Kou can be used here and are wonderful herbs to use in small amounts, either pounded into the flesh of Shu Di, or simply crushed and added to the mix.

Overall, this formula is well studied and understood. While there isn´t much more to say about the analysis, I would recommend reading Bensky´s analysis and commentary or Chen & Chen's supplemental information as well.

Having learned a bit more about this formula, it is worthwhile to address how to take this base and modify it for those who may want to also address Yang deficiency as well.

Jin Gui Shen Qi Wan, or Kidney Qi Pill from the Golden Cabinet is another exemplary formula and conversely, is a Yang tonic that has an uncanny resemblance to the Kidney Yin tonic Rehmannia Six. If we take our Rehmannia Six and add small quantities of both Fu Zi and Gui Zhi, we would have the following:

Shu Di Huang 24 g
Shan Zhu Yu 12 g
Shan Yao 12 g
Fu Ling 9 g
Mu Dan Pi 9 g
Ze Xie 9 g
Fu Zi 3 g
Gui Zhi 3 g

Now we have the Kidney Qi Pill, Jin Gui Shen Qi Wan. This formula, through these very basic substitutions have transformed the actions of this formula: Fu Zi has a very pure Yang energy and strongly restores and tonifies Yang, warms the body and dries dampness. Gui Zhi is not nearly as hot as Fu Zi, but provides similar functionality to warm and disperse. Both herbs also have the effect to warm and open the channels and address complaints of Bi Syndrome. Often times, Rou Gui is used in place of Gui Zhi for its hotter and more supportive Yang properties.
Please note that Fu Zi is a toxic herb and should be used with caution.

Going one step further, we can add Huang Qi (24 g) and Wu Wei Zi (15 g) to this. Classically, this is now called Rehmannia-8 pill, or Ba Wei Di Huang Wan.

Because working with and modifying formulas such as this is a very important aspect of understanding and working with herbs, it is worth taking the time to go over some additional modifications for increasing the Yang capacity of this formula that may not appear in formula books. Being comfortable moving away from the well-documented and understood modifications can make all the difference for making that puzzle piece fit as closely as possible.

As a quick example, we can build a formula that addresses pain in the lower back due to Kidney deficiency, given that this is a common complaint among the general population. For this we want to include a couple more Yang tonics that focus more specifically on the lower back. Du Zhong is a very effective Yang tonic that is used in a variety of other formulas to aid in lower back pain due specifically to Kidney Yang deficiency. Gou Ji is another Yang tonic that is potentially underutilized. While it tonifies both the Liver and Kidney to strengthen bone and sinew, it is unique in that it also effectively dispels Bi Syndrome through its bitter, dispersing action.

Lastly, we will use Rou Gui in place of Gui Zhi. The addition of small amounts of Rou Gui will more strongly tonify Yang and warm the channels, and also encourage the production of Qi and Blood.

With these additions, our formula has been altered to more strongly tonify the Yang as well as specifically address lower back pain due to deficiency, strengthen bone and sinew, and through the use of Gou Ji, penetrate mild Wind-Damp Bi Syndrome such as painful or weak joints. Gou Ji fits well here with Fu Zi which also addresses Bi Syndrome. While the Yin tonifying properties from Rehmannia Six remain unaltered, the formula now takes on a different look and feel with the following measurements:

Shu Di Huang 24 g
Du Zhong 24 g
Shan Zhu Yu 12 g
Shan Yao 12 g
Gou Ji 12 g
Fu Ling 9 g
Mu Dan Pi 9 g
Ze Xie 9 g
Fu Zi 3 g
Rou Gui 3 g

If, for example, there was a need to provide a larger focus on clearing and dispersing properties in the case of Bi Syndrome, but there was still weakness of Yin, Yang, or both, herbs may have been added to produce a more Wind-Damp clearing route. Du Huo and Sang Ji Sheng both address Wind-Damp conditions and clear the channels. Du Huo has excellent pain-relieving properties while Sang Ji Sheng enters the Kidney to strengthen bone. Both herbs are absolutely superb herbs for the lower back. While Sang Ji Sheng is mild in nature, both are nearly indispensable for lower back conditions involving blockage.

These can be added to the formula above in the case of significant deficiency, or Du Zhong and Gou Ji can be removed if deficiency is not pronounced. With Du Zhong and Gou Ji being removed, we would still have retained some of the focus on strengthening bone and sinew through Sang Ji Sheng, but now are doing so with clearing herbs as opposed to tonic herbs. However, with Du Zhong and Gou Ji left in the formula, we have a very decent battery of herbs that work together to support the lower back through clearing blockage and also building through tonification. The final formula is as follows:

Shu Di Huang 24 g
Du Zhong 24 g
Shan Zhu Yu 12 g
Shan Yao 12 g
Gou Ji 12 g
Du Huo 12 g
Sang Ji Sheng 12 g
Fu Ling 9 g
Mu Dan Pi 9 g
Ze Xie 9 g
Fu Zi 3 g
Rou Gui 3 g

Working with formulas like this can be a lot of fun and very useful for building skill in manipulating the actions of a formula. There are so many directions each of these can be taken, either by adding, subtracting, or substituting various herbs. The elegant solutions with these Yin and Yang tonics are something we can all learn and grow from!


Josh Walker is a martial artist and professional personal trainer, and owns PlumDragon Herbs, a small business specializing in production of dit da jow and tonics geared towards martial artists and athletes. Josh has also completed advanced degree work in the field of engineering. As a student and teacher of martial arts, and personal trainer, Josh has a vested interest in encouraging health and performance to other martial artists and active individuals. He has trained in several types of Chinese and Filipino martial arts spanning across many years; he teaches privately and visits the Philippines annually to train with his teachers. Josh has worked with herbs to make dit da jow and tonic wines since 2001 and continues ongoing education.