Nuherbs 40th Anniversary Press Release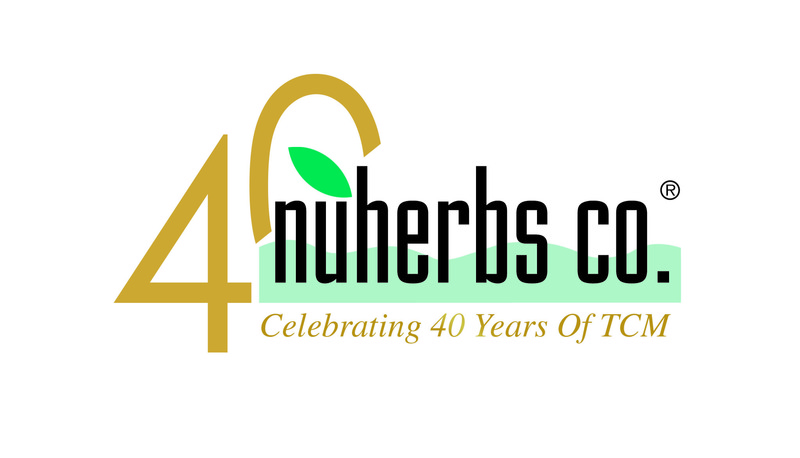 NEWS RELEASE
MEDIA CONTACT: Suzanne Shelton | The Shelton Group
Suzanne@SheltonGroupPR.com | T: 847-922-5454
Nuherbs Announces Donation to Support FairWild's Development and Sustainability Programs in China, Celebrates 40th Year as Champions of Quality Chinese Herbs
San Leandro, CA (February 5, 2019) – Nuherbs, the third generation, family-owned suppliers of high quality, sustainably sourced Chinese herbs, is marking its 40th year as a leading importer of Chinese herbal formulas and organic Chinese herbs. With an eye to the next 40 years and beyond, the company is funding crucial work in herbal harvest sustainability programs in China to ensure future supplies, and a healthier ecosystem.
"Nuherbs has a passion to share Traditional Chinese Medicine with the world, which fuels our commitment to sustainable sourcing practices," said Wilson Lau, Vice President of Nuherbs. "As we enter our 40th year we're redoubling our work to protect these herbs for future generations, so I'm proud to announce that we're expanding our support of the FairWild initiative for sustainable wild product sourcing, especially for work in China."
"Sustainable collection practices of wild botanicals impact entire ecosystems, far beyond an herb itself," said Bryony Morgan, FairWild Foundation Executive Officer. "For example, the sourcing areas of Schisandra chinensis overlap with the habitats of Amur (Siberian) tigers. Sustainable harvesting of wild plants can provide an incentive to maintain the habitats for the benefits of other species and whole ecosystems. Following the equitable benefit-sharing and social sustainability requirements of FairWild provides assurance that people involved in harvesting of wild plants benefit fairly. Taking a broader view, areas rich in wildlife and plant life harbor a wealth of critically important goods and services that millions of people rely on every day. Put in the most simple terms, it's all connected."
The donation will be made to the American Herbal Products Association Foundation for Education and Research on Botanicals (the AHPA-ERB Foundation), a 501(c)(3) foundation for the purpose of promoting education and research on medicinal, therapeutic, and health-promoting herbs. The AHPA-ERB Foundation will grant the funds to FairWild Foundation, a Swiss-registered non-profit organization that maintains the FairWild Standard and promotes its uptake worldwide, with a current focus on introducing the FairWild certification system in China.
Nuherbs began supporting FairWild in 2015, and has participated in a market promotion and best practice sharing workshop last December in Kunming, China. Wilson is a member of the FairWild Advisory Panel, a platform created to provide an additional source of strategic and technical guidance to the Board of Trustees.
Nuherbs was founded by in 1979 as a family herb store in Oakland's Chinatown by Traditional Chinese Medicine practitioner Dr. Bing Yin Lee, one of the first women to graduate from the Chinese Medical Institute of Shanghai, along with her daughter Pat Kwan and son-in-law Henry Lau. Today Nuherbs, under the management of second and third generation family members, supplies manufacturers with organic and conventional standardized extracts, as well as Nuherbs Bespoke Extracts made to customized ratios.
Utilizing modern technology, Nuherbs quantifies the herbal knowledge that has been passed down for centuries. Their rigorous scientific testing program ensures identity and purity, including testing for heavy metals, microbacteria and nearly 200 different pesticides.
In keeping with the company's roots, Nuherbs is also a significant source for practitioners for such supplies as Nuherbs Teapills, Jade Dragon Classical and patent formulas, topicals, teas, and other clinical supplies. In 2018 Nuherbs acquired the exclusive license and distribution rights to Superior Trading Company's classic Traditional Chinese Medicine (TCM) and American ginseng products. Coincidentally, 2019 also marks the 60th anniversary of Superior Trading Company, which has been a trusted resource for classic TCM products in the US, and a foundational supplier to health food stores and practitioners.
To share the anniversary celebration with friends and colleagues, Nuherbs will sponsor the American Herbal Products Association's member reception on October 17, 2019 at Supply Side West in Las Vegas.
About FairWild
FairWild's mission is to enable transformation of resource management and business practices to be ecologically, socially and economically sustainable throughout the supply chain of wild-collected products. Their aim is to provide a worldwide framework for implementing a sustainable, fair and value-added management and trading system for wild-collected natural ingredients and products thereof. The Friends of FairWild scheme was established to enable donations to the FairWild Foundation, for its critical work to improve sustainable wild plant harvesting, protect important plant species and rural livelihoods. www.fairwild.org
About AHPA-ERB Foundation
The American Herbal Products Association (AHPA) established the AHPA Foundation for Education and Research on Botanicals (the AHPA-ERB Foundation) as a 501(c)(3) foundation for the purpose of promoting education and research on medicinal, therapeutic, and health-promoting herbs. www.ahpafoundation.org
About Nuherbs
Founded by in 1979 as a family herb store in Oakland's Chinatown by Traditional Chinese Medicine practitioner Dr. Bing Yin Lee and her family, Nuherbs has grown into a leading importer of Chinese herbal formulas, premium Chinese herbs, and other custom products. Now under the third generation of family stewardship, Nuherbs respectfully follows the tradition of the herbs and their intended uses. The company conducts comprehensive identity, potency and purity testing, committed to the highest standards of quality and safety, while promoting the unparalleled benefits of Chinese Medicine through education and giving to the community. www.nuherbs.com
--- END ---