Nuherbs 2021 SupplySide West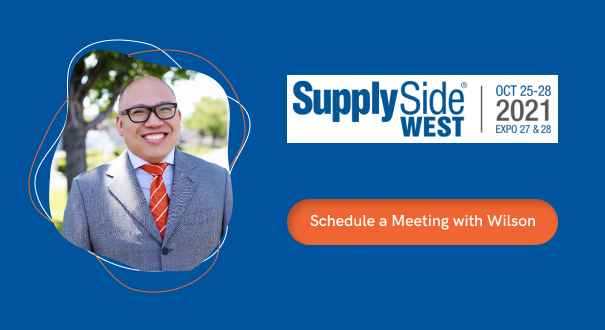 Nuherbs staff look forward each year to exhibiting at SupplySide West and seeing all the wonderful people in our industry. This year, as a COVID-19 safety precaution, Wilson Lau will represent Nuherbs by himself in scheduled outdoor meetings at our Mandalay Bay Pool Cabana October 27th - 28th.
This more intimate approach will limit people's potential exposure, while offering the opportunity to discuss how Nuherbs can meet your ingredient needs.
Whether your herbal requirements are for:
🌿 Organic Chinese herbs and/or pharmacopeia grade Chinese herbs,
🌿 Stock Organic extracts (Organic Echinacea Purpurea Aerial Parts, Organic Hibiscus, Organic Astragalus, Organic Schisandra, Organic Reishi, Organic Angelica Sinensis, Organic Honeysuckle, and Organic Chrysanthemum), or
🌿 Nuherbs Bespoke Extracts where we collaborate with you to create a custom extract suited for your purposes (specific delivery system, something that you can't find in the marketplace, or a transparent traceable supply chain for your extract),
Wilson looks forward to discussing the possibilities with you!
Thank you for understanding our absence from the show floor this year. You can schedule a meeting with Wilson via this link. He looks forward to meeting with you. And we all look forward to seeing everyone in person next year on the show floor.