TCM Recipe Books You Should Have in Your Kitchen
TCM Cookbook Reviews
Not everyone loves to cook, but most people enjoy eating! Learning how to eat well is important, particularly for a medical professional. If you are interested in learning more about TCM food therapy and educating your patients about it, these reviews might help you figure out which book best suits your needs. – Rosie Munger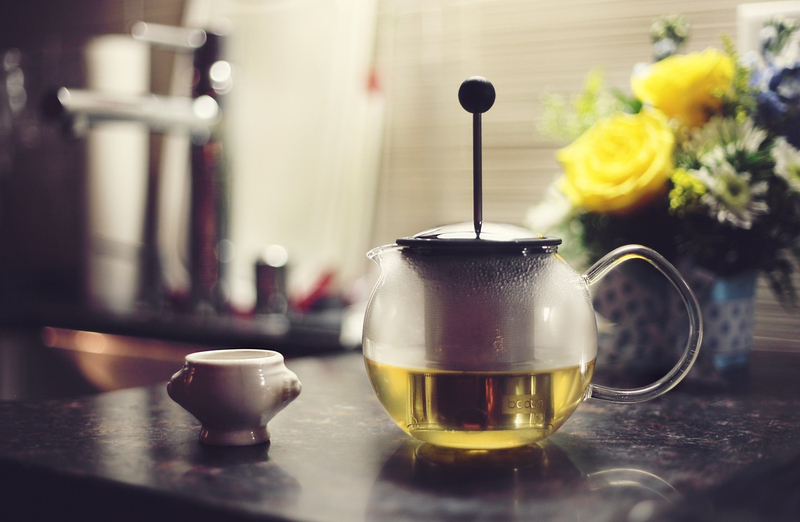 Longevity: The Tao of Eating and Healing by Aileen Yeoh
My initial impression about this book, written by acupuncturist and reflexologist Aileen Yeoh, was that it was quite strict and perhaps unappealing. It is broken up into two sections: The Tao of Eating and the Tao of Healing. Focused on the Chang Ming diet, the first section of this book sets forth a host of foods to avoid. Yeoh also writes, "This is not a cookery book in which the recipes are always mouth-watering. I have tried my best to include palatable and interesting recipes here and there only to show you how to use these unfamiliar foods according to Taoist principles." Not a very promising start! However, as I continued to read I noticed the incredible wealth of information about food and recipes the author gives. She presents variations to the simplest of recipes, telling the reader how to adapt a recipe to their location, their constitution, the season, or merely just for a different flavor. Fish and eggs are the only animal proteins Yeoh includes in the book, although she suggests avoiding eggs completely. Most of her focus is on the warming and cooling properties of foods and recipes, and she shares many tricks on how to maximize, minimize or counter a food´s main quality. This is not a book that you leaf through to find a recipe for a specific occasion, but it is an excellent resource for learning about the properties of different foods and simple ways to prepare them.
The second section delves further into the "philosophy of living" and describes how to live a balanced life for years of health. Again the author does not make this way of living sound very fun, yet it is easy to see the wisdom in her words. Yeoh writes about meridians, chanting and exercises with illustrative pictures. After this general introduction, the author covers common ailments more specifically using fairly technical language. She attempts to make it understandable, yet it often reads like a textbook. That said, once again there is a wealth of information in this section as she writes about diet changes, lifestyle adjustments and various therapies (like reflexology or reiki) to help eradicate ailments.
Although it takes a while to get through all of the information in this book, it seems to be an excellent reference for those interested in the healing effects of food. Although perhaps the author intended her book for the general public, it seems better suited to practitioners and students of Oriental Medicine, or at least someone very familiar with the language of TCM. I think its best use would be by a practitioner interested in prescribing particular foods and simple meals to patients as an accompaniment to treatment.
Cooking with Chinese Herbs by Terry Tan
Mr. Tan is a culinary professional who has served as a consultant chef to several prominent cooking programs, restaurant groups and schools in Singapore and London. His approach is almost the opposite of Yeoh´s, as he believes healthy food must be delicious. Although he talks about the Yin and Yang of food, he is much less clinical than Yeoh, most likely because he does not have the same practitioner background.
A pictorial index of common Chinese herbs, as well as several pages of descriptions, names them in Cantonese, unfamiliar perhaps to many practitioners. Not to worry, there is a table outlining the English name, Pinyin and Scientific name of all of the herbs mentioned. This book has far more pictures thanLongevity, which only has a small color insert; however, compared to the amazing styling and photography of most cookbooks, the food does not exactly make you want to gobble it up. Frankly, I am not sure how to make Chicken Feet, Peanuts, Red Beans and Tangerine Peel look appetizing, even though I know it will taste delicious.
The recipes illustrate how culturally important incorporating herbs into food is in China. If you are looking for traditional recipes and know food properties well enough to understand how the dishes will affect the body, then this could be a great option for you. Many recipes incorporate poultry while others feature pork and legumes as protein sources. There are sections on sweets, drinks and one-pot meals. I would recommend this book to practitioners, as well as to adventurous eaters who would like to incorporate more herbs into simple dishes at the suggestion of their doctor.
Note: The review is of the previous version and the 2004 edition on Amazon may be slightly different.
Ancient Wisdom, Modern Kitchen: Recipes from the East for Health, Healing, and Long Life by Yuan Wang, Warren Sheir, and Mika Ono
Featured by JK DeLapp in his Crossing the Barrier column, this contemporary cookbook has a lot to offer both the practitioner and the regular cook. Each author brings a different background to the table, incorporating Korean, Japanese and Chinese food traditions in a friendly and interesting manner. The introduction gives a brief yet clear explanation of the theories at the heart of TCM and food therapy, while the list of "One Hundred Healthful Asian Ingredients" educates the reader about the foods in a simple way without delving too deeply into TCM-speak. There are some ingredients on the list, like grapes, peanuts and pumpkins, which might feel more familiar to a "Westerner," thus easing the transition into perhaps a new way of eating.
If you love pictures then this cookbook may not be for you; however, if you enjoy really learning about the food you are preparing and eating, then there is a wealth of information here. Many recipes contain "Themes and Variation," "Especially Good For" (addressing season or issue), and "For Those Familiar with Traditional Chinese Medicine" (details the effects on the constitution and channels.) Almost every recipe has either a comment from an author, a tale of history or a helpful hint to enlighten the cook even more. The Appendix itself is loaded with information: a glossary of terms, recipe listings by common ailments, a conversion chart, and suggested substitutions in addition to the standard resources section. With soups, vegetables, main dishes, breakfasts and desserts, there are plenty of appetizing dishes to discover in this book, both for the practitioner and the home cook.